You'll find the latest well-being events here
WORKSHOPS
Let's Make a Mural – Art Therapy Workshop @ Studio One Toi Tu | October 7th, 2pm – 4pm
External Event Provider – Get Tickets Here 
LIVE STREAMS
Creative Circle – Fri 15th Sept @ 9.30am NZT (Insight Timer App / Instagram Live)
– Throughout this page, you can browse event dates, details, availability and book your tickets.
– Payments for events are in $ NZD. A currency conversion tool is below.
– Once booked, you will receive a notification of payment made and event booking information. Please also check your Spam inbox
– Discounts for concessions, students, and low-income households are available for some events. Get in touch to find out more.
Let's Make a Mural - Art Therapy Workshop
This workshop is part of Abhi Chinniah's "Teh & Kuih" workshop and event series, coinciding with her 2023 photo essay No.13, which delves into the realm of mental health journeys.
Guided by Tanisha Rose, MA. AThR. HCPC., a qualified Art Psychotherapist & Counsellor, the workshop aims to guide participants in creating a mural that resonates with the themes explored in the photo exhibition, utilising art therapy practices.  Please note that spaces for this workshop are limited, and the session will be documented through photography.  
Prior to the workshop, participants are encouraged to explore the photo exhibition. This would give them valuable insights as they transition into the workshop room.
Location: Studio One Toi Tū, in Room 11
Time: 2pm – 4pm
*Materials will be provided*
CURRENCY & PRICE CONVERSION
The fees are listed on this page are in New Zealand Dollars (NZD). Below is a price conversion calculator for reference if booking and paying with currency outside of New Zealand. This will give you an idea of how much roughly this will cost in your currency.
These update regularly and automatically but are rough guides only.
Please be aware this will not take into account any bank charges (if any) or any conversion rate commissions by your bank or building society.
Currency Calculator
From NZD
To USD
Black, Indigenous & People of Colour Liberation Circle
| 6-week Circle

Welcome to the Black, Indigenous and People Of Colour (BIPOC) Liberation Circle.

🚩 For Black, Indigenous and People of Colour (BIPOC) individuals, racial trauma is a reality that can't be ignored.

🟤 With the 6-week BIPOC Liberation Circle you will experience live online, an educational understanding of historical, cultural, and generational traumas for BIPOC and how they manifest in our lives.

✊🏿 Through Liberation Psychology psychoeducation, guided meditations, exploring creative modalities, and collective healing exercises, you'll gain insight into your own sense of liberation.

You can also book your FREE 15-minute virtual consultation! Get questions answered and see if this course is a good fit for you.

*A price Currency Converter is below.
6-week Circle: What we'll be exploring
Creative Therapy for Racial & cultural Trauma |

Workshop
This workshop will continue to provide a safe space for individuals to explore their relationships with racial trauma, its effects or even the perpetuation of this in themselves, and participate in therapeutic exercises taken from Art Psychotherapy to provide self-care, resilience and healing.

You will:

- Discuss and explore racial and cultural trauma experiences, their effects and their presentations in our lives.
- Have a taste of Art Therapy and the importance of creativity in trauma healing
- Participate in Creative Therapy activities that you can continue to use for yourself at home
- Learn some new coping and resilience skills for yourselves and others
- Be a part of this online community
Art Therapy for Self-Care & Self-Development |

6-week course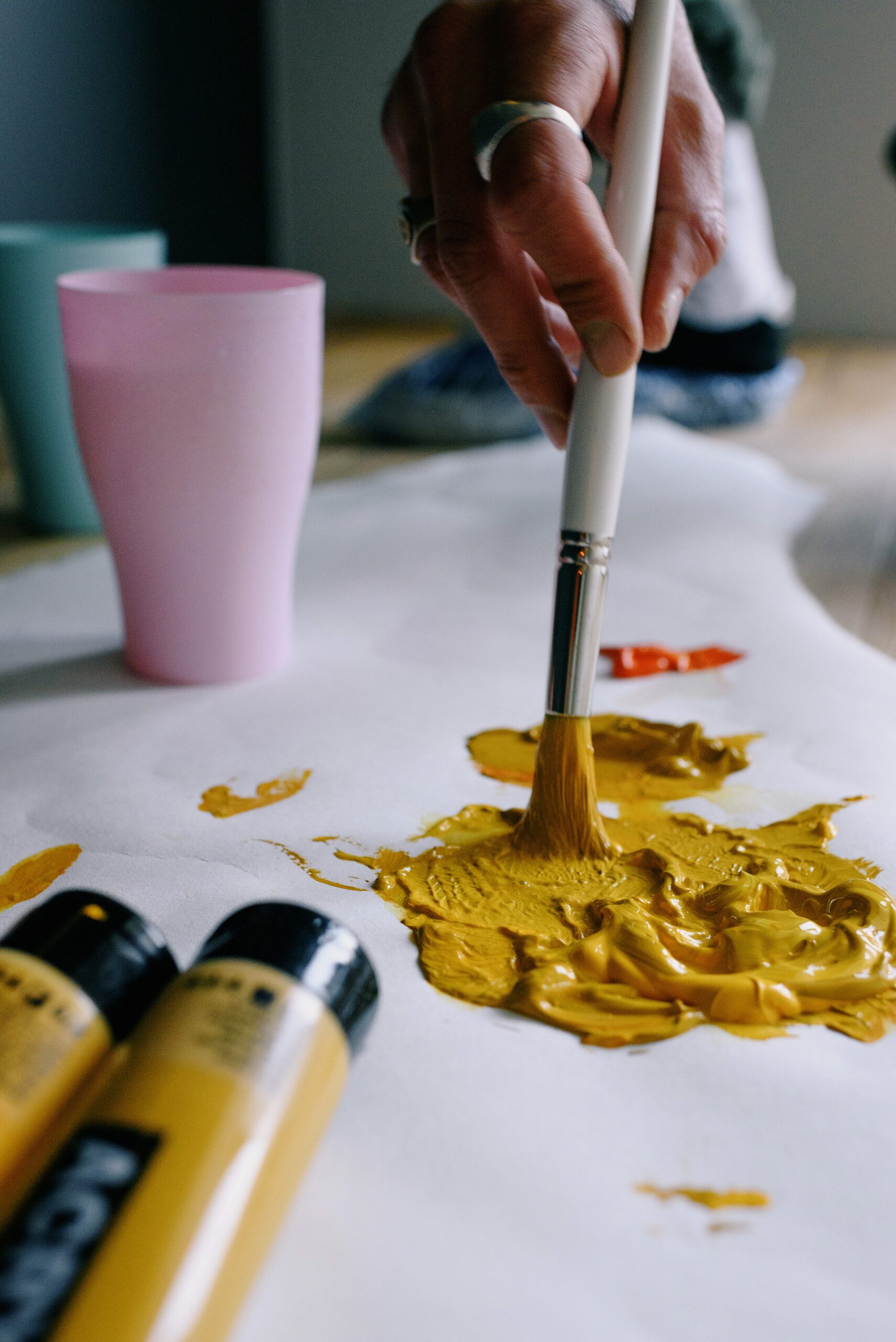 Join us for the fully immersive Art Therapy for Self Care & Self Development Group and commit to a creative transformation, filled with insightful moments of inner healing.

This course is designed for any creative and non-artists alike. It is about utilising the often-unknown power of creativity and true self-care, using art as a way to process trauma, thoughts, challenging circumstances, and emotions. Open to all levels of therapy and creative experience.

Decide for a deeply meaningful 2023 and set yourself up for an intentionally grounded self, from here on out!

You can also book your FREE 15-minute virtual consultation! Get questions answered and see if this course is a good fit for you.

Here's what you will cover in 6-weeks